BearsToGo.com - Answers to frequent questions.

What is included with the price? The price at the bottom of each catalog page includes the teddy bear with a one-color printed t-shirt. As you increase the quantity of your order, the price per piece is less. Our standard imprint colors are red, white, blue and black.

What is the minimum order amount? Our minimum order amount is $250 per order. This does not include the set-up charges or the freight cost. The minimum just applies to the cost of the teddy bears plus any accessories.

How much are the set-up charges? The set-charge is $25 per order. This also applies to reorders.

Do you accept purchase orders? We accept POs from schools, hospitals, amusements parks and government entities or partners. After the P.O. is sent you should send a check payment. We cannot ship until your payment has been received.

What forms of payment do you accept? You can pay using a check, wire transfer, direct deposit, VISA, MasterCard, AMEX or PayPal. There is a bank fee of 3% for using a credit card or PayPal. Payment must be received before production can proceed. Please complete our Credit Card Payment Form.

How long does it take for production (lead-time)? It takes up to 14 days to produce and ship your order. Our warehouse is located in New York.

How long does shipping take? We ship using UPS ground service unless your specify an alternate carrier. Shipping times vary by the delivery destination. Use the map below to determine the transit time to your location.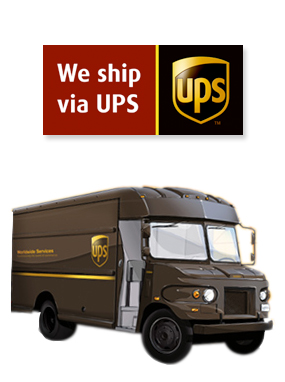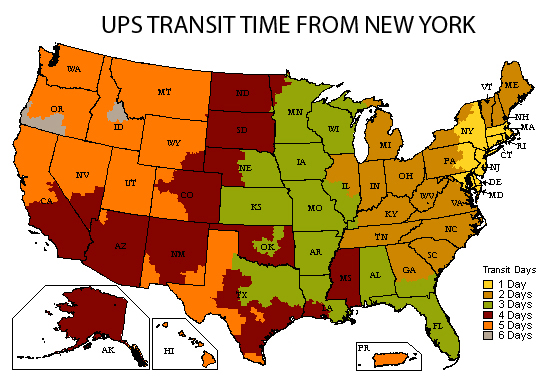 What about samples? We sell samples. You pay the 1,000 piece price for random printed samples. If you would like us to create a printed sample using your logo, please contact the Sales Department. There are no set-up charges for printed samples.

What type of artwork file should we send? We prefer .eps files. You should send us one-color black artwork. We will change the print color as needed. If you are printing a multi-colored logo, please send us a .eps file of the multi-colored artwork. We will print the colors as shown in the artwork. We do not need PMS colors for multi-colored artwork. Please send us your artwork if you have any questions. You can refer to our Artwork Information Page for additional information.

Can you print multi-colored logos? We can only print multi-colored logos onto white backgrounds. We offer solid white colored shirts as well as white shirts with colored sleeves. There is a small charge to print multi-colored logos.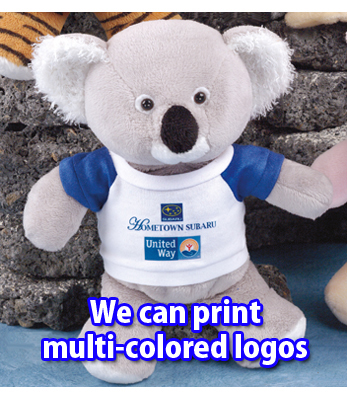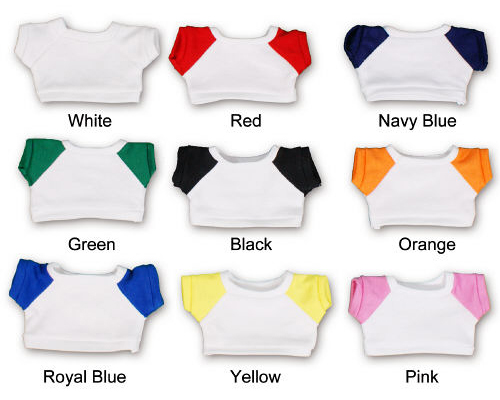 What about custom manufactured teddy bears? We manufacture our teddy bears in China and Korea. The lead-time for a custom manufactured teddy bear is 75 days. The minimum order is 2,000 pieces. You can use one of our designs or send us your custom specifications. We have manufactured many thousands of custom designs. You can see many of these designs by visiting the last pages of our catalog.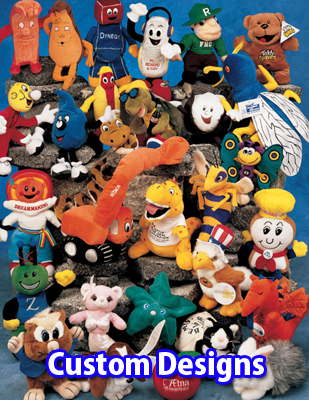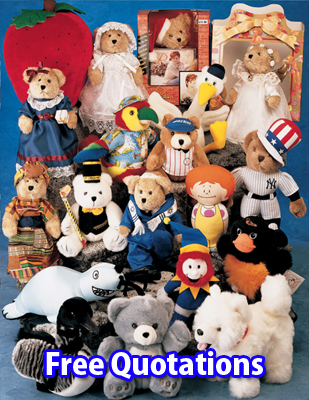 Do you accept returns? We do not accept returns.

What is the order I received has a defective item? We double-check every order before shipping. If you encounter a defective item, please contact us within 10 days of receiving the shipment to request an exchange.

Remember to visit BearsToGo.com to buy teddy bears for school fundraisers and hospitals. Our bears are also popular for amusements parks, tradeshow giveaways, birthday parties, kids day camps and elementary schools. We can create your school's custom mascot plush toy. Custom design are made in China with a lead-time of 75 days. Minimum order quantities apply to custom orders.