10" Unstuffed teddy bears for kids birthday parties, schools and fundraising events. No stuffing machine needed!

Teddy bears make a party fun!! Have you been looking for unstuffed teddy bears for sale? We offer 10" unstuffed teddy bears with custom printed t-shirts. Kids enjoy building their own bears. Stuffing bears is a fun and unique party activity. Children can sit at a table with each other and stuff their own bears. No stuffing machine is needed. Simply insert the poly fiber stuffing through the zipper into the rear of the bear. Each kit includes a printed t-shirt, red heart and birth certificate. Children can name their bear and complete the birth certificate.

Our 10" unstuffed teddy bears are available in three colors: Brown, white and coffee color. The lead-time is 14 days for printing.

PDF VERSION OF CATALOG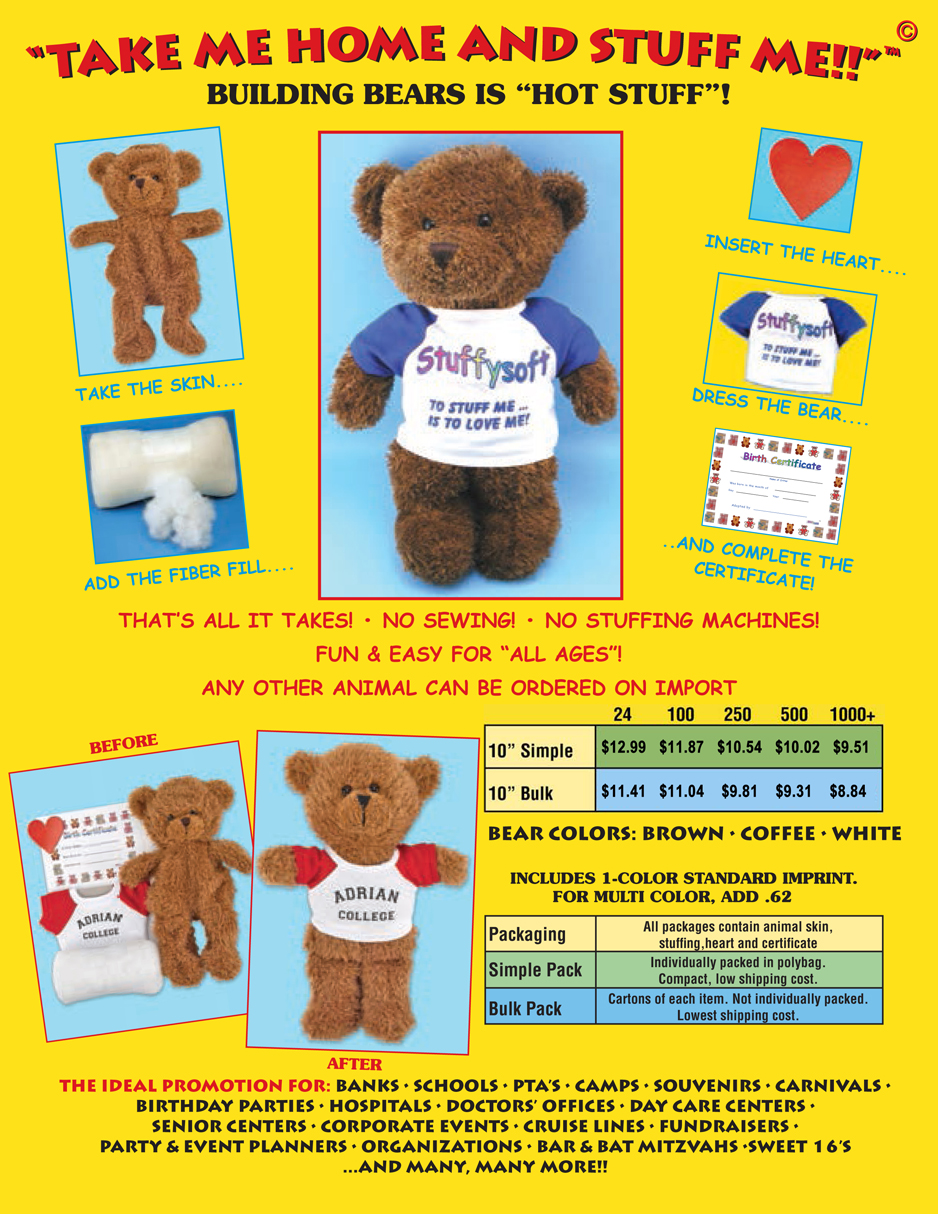 Instructions for stuffing the bears (no stuffing machine needed):

1. Insert the polyester stuffing into the bear through the zipper in the rear.
2. Insert the heart and close the zipper. Trim off the string after closing the zipper.
3. Dress the bear using the printed t-shirt.
4. Name the bear and complete the birth certificate.

It really easy to stuff the bears. Stuffing bears is a fun activity for parties and schools. The images below show the rear zipper. After the polyester fiber and the heart have been inserted, the string can be removed with a scissors.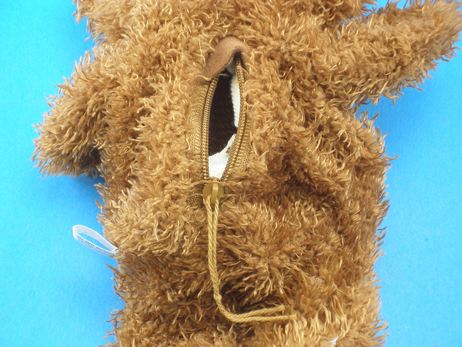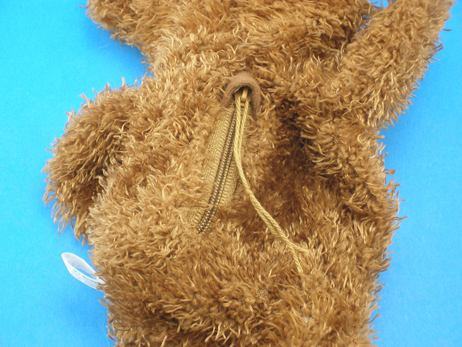 Our 10" unstuffed teddy bears are available with three packaging options. Choose from the packaging option that suits your distribution needs. Simple packaging is the most popular packaging method. The minimum order is 24 kits.

A. Simple Packaging: Each bear in individually packed into a plastic bag with all accessories. Lower shipping cost.
B. Bulk Packaging: We ship all items in bulk. There are no individual packs. This is the least expensive shipping method.

Multi-color imprint is available: We can only print multi-colored logos onto white backgrounds. We offer solid white colored shirts as well as white shirts with colored sleeves as shown below. There is a small charge to print multi-colored logos.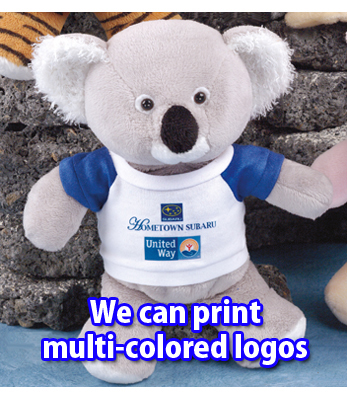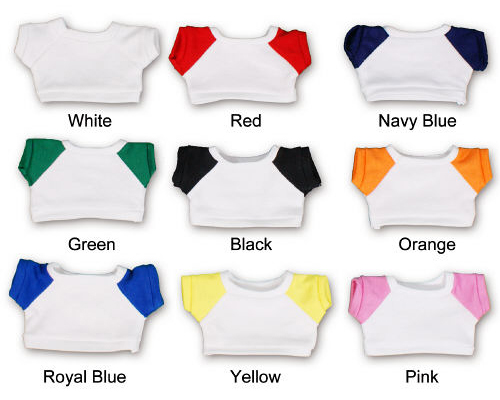 Solid color shirts: Red, white, royal, black, pink, green, yellow, navy, maroon, orange, purple, teal and brown.

Imprint Size: 2.5" width by 1.5" height, so please adjust your artwork to this ratio. We ask that you submit artwork that has a print size that is 5" wide by 3" height. This allows us to size down the artwork as necessary.

Birth Certificates: A Birth Certificate is included with each bear you receive. If you need additional Certificates, you can print this .pdf file. PDF VERSION OF BIRTH CERTIFICATE

Our pricing includes a printed t-shirt or accessory. After you have finished stuffing the bear, you can dress the bear using one of our printed accessories. This not only helps to personalize the bear, but it also helps with promoting your brand or message. Below you can see what the finished 10" stuffed bears will look like. We have hundreds of accessories to choose from.